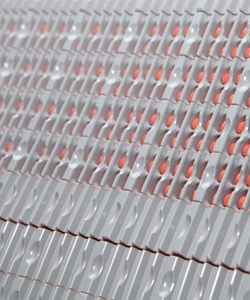 Packaging Services
Attractive, high-quality packaging that has strong shelf appeal compared with heavily-promoted major brands.
Product quality isn't just in the dosage form. It's also in the way it's packaged, whether in a bottle or a blister pack.
LNK packaging capabilities include bottling, blistering, pouching and cartoning—all performed in-house on our campus. We support all types of national brand equivalent packaging as well as proprietary projects for our customers that result in added-value packaging solutions.
All LNK bottling and blistering lines are highly automated with redundant metal detection on every line to further ensure consistency and uniformity.
Every bottling line can accommodate both child-resistant and non-child-resistant closures and includes vision systems to inspect for lot number and expiration date.
Our blister lines accommodate: PVC, PVDC, ACLAR and Polypropylene.
The end result is a boxed and packaged private brand product, sealed and bearing an expiration date, ready to go on the shelf—positioned adjacent to heavily-promoted major brands—with quality and value indicators that have proven appeal to consumers.